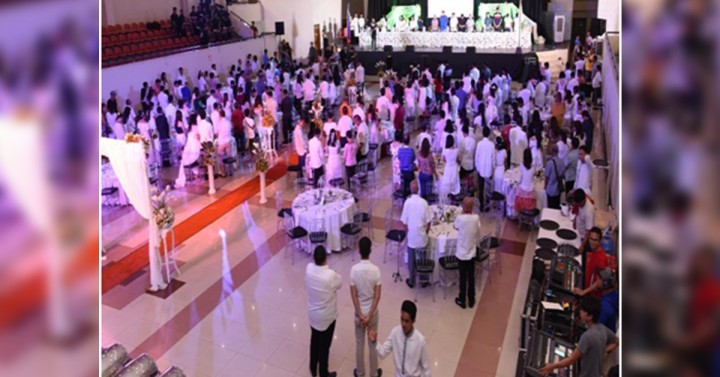 50 couples exchange "I Dos" at a mass wedding
GENERAL TRIAS CITY, Cavite – A total of 50 couples sealed their vows in a civil wedding ceremony at the General Trias Convention Center here on Friday.
Mayor Antonio Ferrer celebrated marriage rites, offered free of charge by the city government, to legalize the union of couples. The vice-mayor Morit Sison and the city councilors were the godparents.
"We do this every year to help unmarried couples who have been in partnership and in a convenient union, legalize their marriage for free, as their (marriage) contracts are demanded by their children as an education requirement," Ferrer said.
The city government assumed the expenses for the "Kasalang Bayan(Mass wedding) which benefited the 50 couples, 25 of whom were members of the Pantawid Pamilyang Pilipino (4Ps) program and therefore could not afford religious or civil nuptial rites.
"I also advise the newlyweds to settle any misunderstanding during the day and never leave it (until) tomorrow – any break-up (which) could affect family relations," the mayor said.
In an interview, the city's civil registrar, Arlyn Bugtong, said the city government takes care of the processing of the documentary requirements and the wedding reception.
"With this matrimonial rite, now married couples could legitimize the status of their children. (The) process could only take less than a month, according to the Philippine Family Code which facilitates the process of legalization, "Bugtong said.
To spice up the wedding reception, the local government presented awards to the Early Bird Couple; Best in wedding dress; Best groom suit; the couple who have lived together the longest; The oldest married; The youngest newlyweds; and the pregnant bride. (ANP)