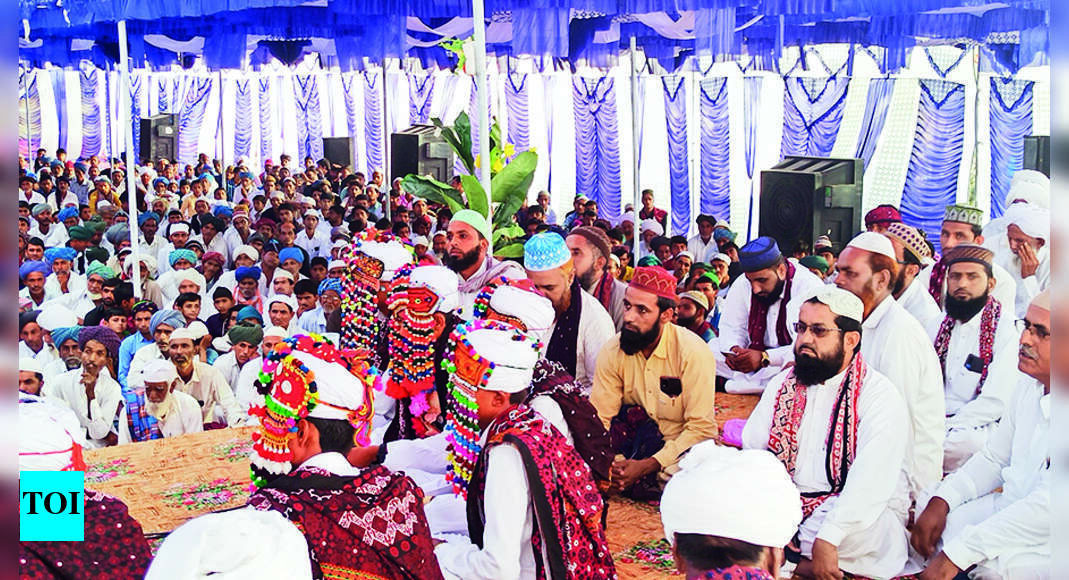 barmer: 50 Muslim couples tie a knot at Barmer's mass wedding | Jaipur News
JAISALMER: For the first time in western Rajasthan, the minority community on the Indo-Pakistan border abutting Barmer held a mass wedding of 50 couples from 62 families in Harpaliya village in 50 minutes on Sunday attended by thousands of people.
The mass wedding was performed by sarpanch representative Harpaliya Sachchu Khan and villagers of Harpaliya in the presence of Hazrat Peer Saiyed Nurullah Shah Bukhari. Sachchu Khan said, "To avoid unnecessary expense and increase in social ills, this mass wedding was arranged. Many families provided financial assistance, while sons and daughters of poor families got married free of charge. We also printed wedding cards for this large scale wedding.
He added that a few wedding processions also came from other places. Khan said such a large-scale wedding could be organized through the collective efforts of several donors. The clothes of the bride and groom along with other items were donated by Bukhari, while the sarpanch gave Rs 5 lakh, arranged for the stay of the guests as well as the wedding gifts.
Mehardeen from Harpalia village said the initiative was taken to end wasteful spending and other bad practices in Muslim community weddings. He said: "This initiative will send a positive message.