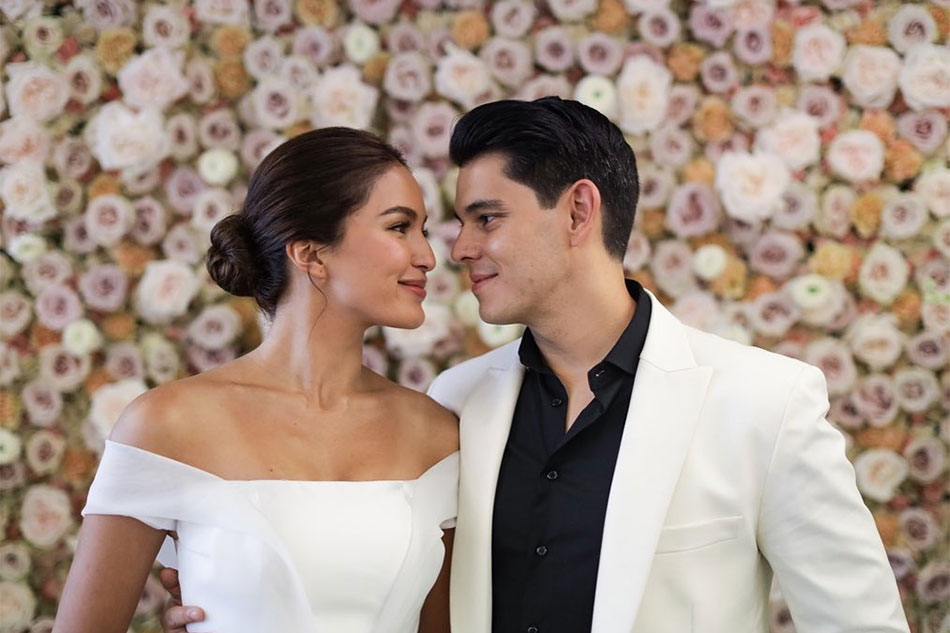 From big to simple: event stylist tells the story of Richard Gutierrez and Sarah Lahbati's civil marriage
MANILA – Sarah Lahbati and Richard Gutierrez were supposed to celebrate a big wedding on March 14, but due to concerns about the coronavirus disease (COVID-19) their initial plan was unsuccessful.
In a series of Instagram and Instagram Stories posts, event stylist Gideon Hermosa shared how the couple came to the decision to postpone the big celebration in favor of an intimate civil wedding for now.
According to Hermosa, his team was already at the Shangri-La at the Fort as early as March 12 to begin designing the ballroom where the wedding was to take place.
"A few days ago, we already started doing ingress for this event. Through synergy, my team and I were inspired to put all of our effort and passion into creating this dream wedding, "he said.
However, they have learned that the big wedding will not take place as the entire Metro Manila area will be placed in community quarantine starting March 15.
"We were really heartbroken and really didn't give up and yet we kept decorating until the notice was official. The best high-quality flowers have come from abroad waiting to be played creatively in the most anticipated ceremony. Seeing these flowers when they arrive on the site gave me hope that after that there will be a better day, "he said.
Although saddened by the development, Hermosa received a phone call that changed everything.
"As I got home, someone called, just like the flowers in that phone call, gave me hope and got me up when I was down all day. Against all odds, Richard and Sarah decided to have a simple civil marriage, "he said.
Hermosa said that despite the threat of the virus and the community quarantine, it was heartwarming to see that the couple's love prevailed.
"I am really happy and grateful that this marriage has come to life, not as big as we expected, but it has become as beautiful as their love for each other," he said.
On Instagram on Saturday night, the couple shared photos from their very intimate wedding, featuring only a small number of guests and their first kiss as a married couple.
"I have you and that's enough. That's it," they both said in their identical announcement.
Gutierrez and Lahbati got engaged in 2017. They have two sons, Zion and Kai.