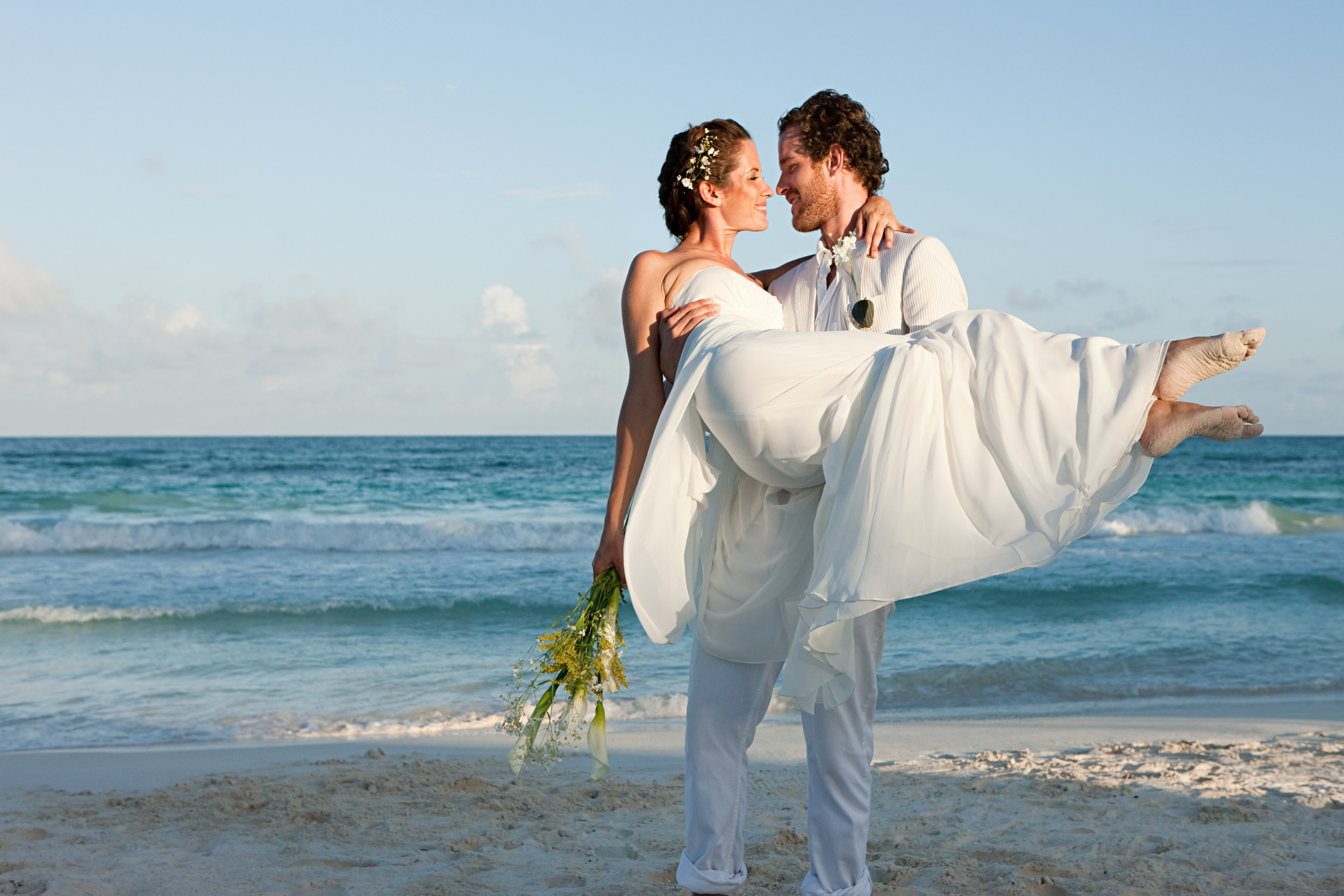 Is a destination wedding worth it? Brides share the truth
About one in four American couples opt for a destination wedding — and some industry experts expect that number to rise after pandemic years of postponed parties and travel restrictions.
So why do couples choose to get married away from home, and what are the benefits and challenges of a destination wedding? Newsweek talked to three brides to find out.
Why do couples choose destination weddings?
Julianne Ponan and Matthew Ford from Surrey, southeast England, have been together since they were teenagers and chose to wed on a beach in Antigua in October 2021.
"I started planning [the wedding] A good 18 months ahead," said Ponan Newsweek. "Due to the pandemic and ever-changing travel rules, we had to constantly check the rules."
As she and her partner explored alternative venues for their wedding, Ponan's severe allergies played a key role in the final decision. "We had to pick a destination and resort that would love the challenge and not see me as a total liability."
Daisy Craydon and West Souster live in Bedfordshire, but their wedding is on the other side of Europe, in Marbella on Spain's south coast, in June. Denise and Stephen Bernstein, from London, officially wed last year but are having a celebration this month in Limassol, Cyprus.
Both couples had to abandon their initial wedding plans because of the pandemic. Many other newlyweds have found themselves in the same situation. According to Statista, more than 80% of weddings worldwide that were due to take place in April 2020 have been postponed. An additional 10% was purely and simply cancelled.
With or without the pandemic, Craydon knew what she wanted to do. "I always imagined myself getting married abroad. My partner and I discussed it and the decision was simply made."
Benefits and Challenges of a Destination Wedding
Getting settled on the guest list is one of the hardest parts of planning a destination wedding or any wedding. "It's a big ask for your loved ones to fly overseas," Craydon said. Newsweek.
Two of her grandparents cannot travel to Marbella, she said, so she and Souster are legally marrying in the UK.
Ponan also stressed that couples planning destination weddings must accept that some people will not be able to attend, whether due to cost, timing or another factor. To accommodate family, friends and colleagues who could not make it to Antigua but still wanted to be part of the day, Ponan and Ford set up a live video link.
The main reasons the Bernsteins chose a beach wedding were their wariness of the British weather and their desire to take advantage of travel deals.
There were unexpected challenges, however. Denise Bernstein is black and has struggled to find Cyprus-based stylists who know her needs. She brings her own makeup artist and hairstylist from the UK
Even with these additional costs, a wedding abroad can save a few euros. "It's cheaper overseas than in the UK," she said. "Also, fewer guests are attending, which works in our favor as we prefer a smaller ceremony."
Ricky Paul, creative director of London floral design studio Ricky Paul Flowers, said Newsweek that the greatest advantage of a destination wedding is the luxury of choosing a stunning location anywhere in the world.
"Most hotels offer wedding packages and are on hand to arrange every detail, which can also take a lot of the pressure off the bride and groom," he said. "Most guests will be staying at the hotel," so the wedding "can become a week-long affair with celebrations before and after the big day."
What about the honeymoon?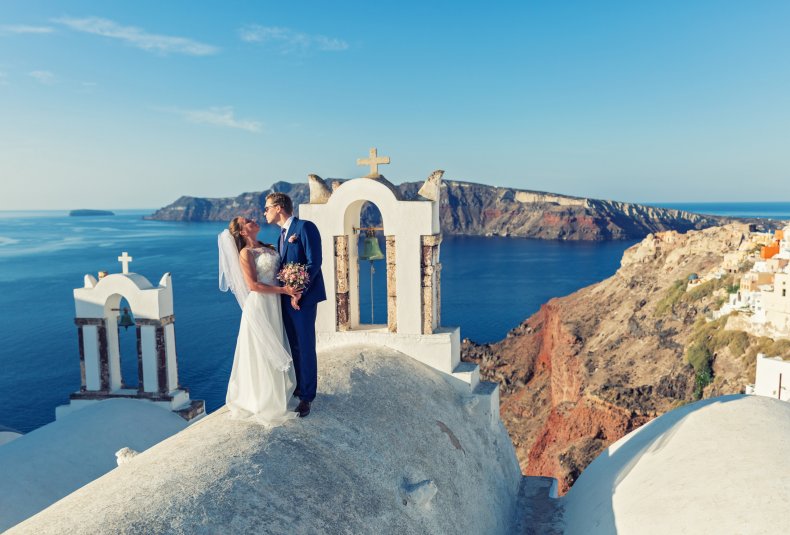 A week of celebrations sounds nice, but some couples might not want their family and friends accompanying them on their honeymoon.
Craydon and Souster will have more than 30 loved ones staying at the same hotel during their wedding week. "We have a 4-year-old daughter, so making sure she's surrounded by her cousins ​​and grandparents is a big factor in why this wedding is so special for us," she said.
The couple, however, planned their own romantic getaway. "A week after we return from Marbella, we will be flying out for our private, child-free honeymoon," Craydon added.
The Bernsteins' guests will be staying at the hotel hosting the wedding, but the happy couple will be staying at a different hotel after the big day. "It ensures we have privacy," the bride said.
Tips for planning a destination wedding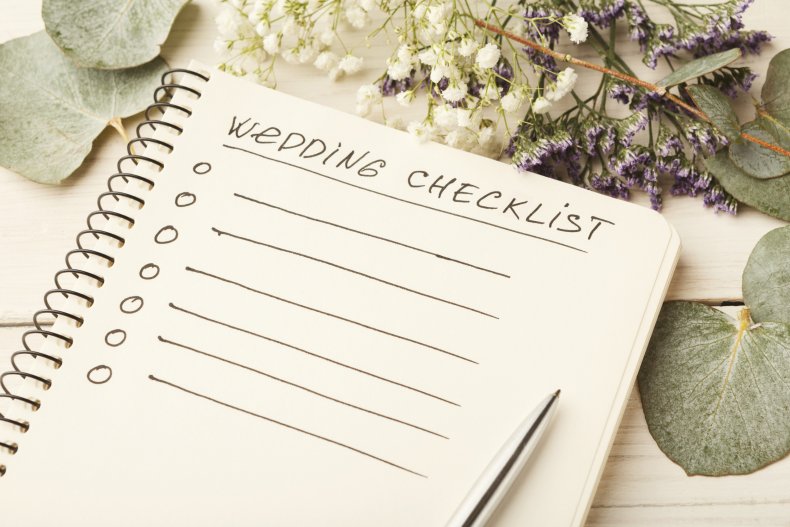 Craydon offered a key piece of advice for couples wanting a destination wedding: "I can't stress this enough: hire a wedding planner," she said.
She also recommended doing your due diligence when choosing a venue. Although she and her partner initially considered Italy, they moved to Marbella shortly after spotting the location on Pinterest and flew out to visit several locations in March 2020, just before travel restrictions do not reach Europe.
In Marbella, Craydon learned the value of seeing a place in person. "I was quite surprised that the wedding venue I thought we were going to was my least favorite, and the venue we weren't even going to bother visiting was the one we ended up choosing. ."
Ponan suggested that you arrive at your chosen location a day or two before the ceremony to get used to your surroundings and relax. "Think holistically so it feels like a vacation and not a huge rush to somewhere beautiful," she said. "Remember this is your marriage, these are your rules and it's all up to you two."
Denise Bernstein stressed the importance of working closely with your partner to plan your dream wedding. "Enjoy the process," she said. "Do and choose everything together to make sure the day is special."