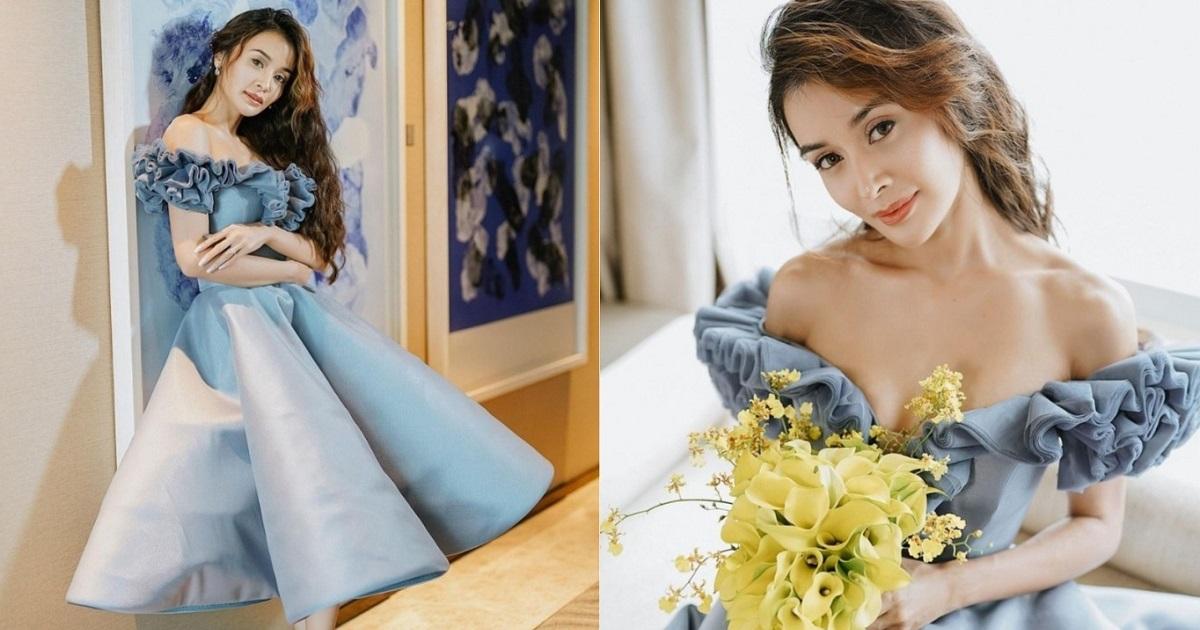 The story of Kris Bernal's unworn civilian wedding dress inspired by Cinderella
We all fell in love with Kris Bernal's gorgeous Mak Tumang ball gown that she wore to her church wedding last month, but did you know she also had another fairytale-inspired dress for one? civil marriage ?
The actress just gave her followers a sneak peek at the Cinderella-inspired blue creation in a recent Instagram post.
In the caption, Kris recounted how the dress was made amidst many changes in their wedding plans due to the pandemic.
"Do you remember when it was announced that it was GCQ and then back to MECQ after hours? We were already pushing for a traditional wedding until it was ripped from us. So in order to go moving forward with our wedding, we decided to go with a civil ceremony, "Kris said.
Kris said she then contacted wedding dress maker House of Beyond White to ask if they could produce a civilian wedding dress for her in 10 days, as she didn't want to force Mak Tumang to make another one. over her wedding dress in church.
To her delight, they said yes and the dress was completed on time. However, she did not have the chance to wear it in a civil ceremony.
"There was the day it was announced that we would be placed under GCQ level 4 alert status. With 10% capacity, the Church officially opened its doors for wedding ceremonies," he said. Kris said.
Not wanting the gorgeous dress to go to waste, Kris found a way to wear it on her wedding day at church, but not at the ceremony itself, and snapped a few photos.
"The dress was breathtaking, and our ankle of a Cinderella dress that I had always wanted to wear was perfect," she said.
—Margaret Claire Layug / MGP, GMA News