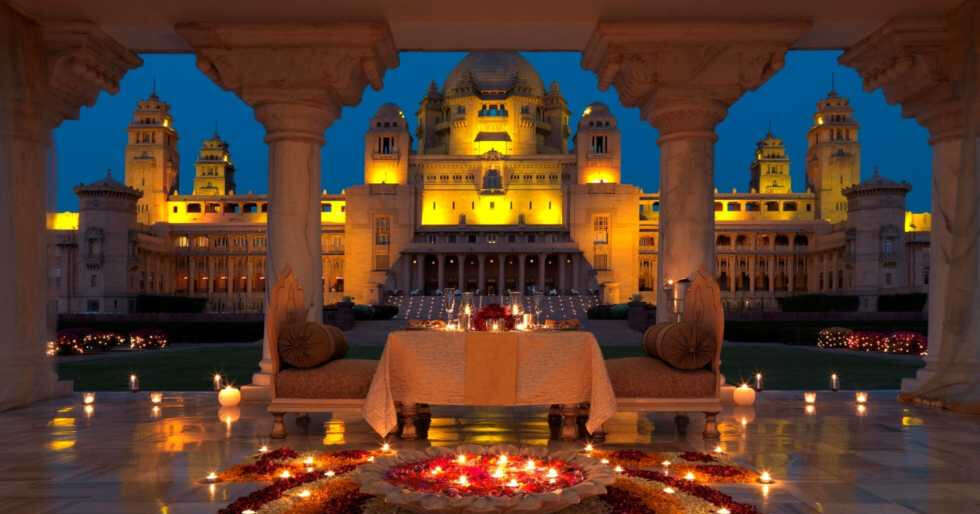 #TravelNow: The Best Places to Host an Indian Destination Wedding
Image: Shutterstock

Here is a list of cities in India that have beautiful places to make yours the most beautiful wedding ever.


With nearly a year of Zoom calls and virtual weddings behind us, the traditional style of organizing weddings has changed. The pandemic has forced people to have small, intimate weddings with ceremonies of their choice, rather than following traditional norms. With the end of the pandemic in sight (we hope it ends soon!), Marriages are on the rise, in large part due to uncertainty about the future. And couples are combining the best of pandemic and traditional marriage, and take advantage of COVID-19 restrictions to invite only the people they really want around them on the special day.
By reducing the number of guests at your wedding, you automatically have a budget to spend on the things you really want. Previously, destination weddings could only be offered by those with deep pockets, but the reality is different now. Due to this change in trend, people are striving to have destination weddings rather than getting married nearby, fulfilling all their wedding dreams while staying on budget.
Here is a list of cities in India that have beautiful places that make the most beautiful weddings ever:
Udaipur, Rajasthan
Udaipur has been a favorite wedding location for everyone (main image)! The biggest celebrities in the world got married in this royal city. The world loved Priyanka Chopra and Nick Jonas' beautiful wedding photos, and we were blown away by Isha Ambani's pre-wedding festivities in Udaivilas! Udaipur is full of royal palaces and forts that provide the ultimate wedding experience, which you may have dreamed of since you were a child.
Jim Corbett, Uttarakhand
Image: Shutterstock
Jim Corbett is a great place to vacation, but it has also been an underrated location for destination weddings. It's an amazing place to escape the noise of city life and slow down to celebrate your wedding. Imagine getting married with a beautiful river flowing nearby, against the backdrop of a beautiful forest. Even though Jim Corbett is known to be a national park, your wedding will definitely be safe from wildlife wedding accidents. Just be aware that this is a wedding that will not include loud music and fireworks due to the proximity to wildlife; if you want them, choose another destination from our list.
Goa
Image: Shutterstock

Goa is on every travel list that could exist! Whether you are planning a bachelor party, a girls' trip or a wedding, Goa is for the rich and the budget, the young and the old, the tame and the savage. You can have a beautiful beach wedding, and there are so many beaches across the state to choose from. Imagine exchanging vows at sunset, then partying the night away, or having a sunny wedding ritual in the morning. Beach weddings have become a trend, and it's time you jumped on that bandwagon.
Jaipur, Rajasthan
Image: Shutterstock
There is something majestic about getting married in a fort, and that is why many cities in Rajasthan are great options for a destination wedding. Where Udaipur is popular for its grand five-star weddings in lavish forts with royal decor, Jaipur is more popular with the masses. You don't have to be extremely wealthy or famous to get married here; you can get your own royal indian wedding without having to burn a hole in your pocket.
Mussoorie, Uttarakhand
Image: Shutterstock
Another great location on this list, Mussoorie is a great location for a destination wedding. This place is a mountain lover's paradise! The temperature is always pleasant, ensuring that your guests never complain about being hot. Whenever you feel stressed about the impending nuptials, all you need to do is look around and a sense of calm will envelop you. Having a snowy mountain background for your wedding will automatically make your wedding more beautiful; it's like getting a wedding decoration for free!
See also: #TravelNow: Five Great Goa Stays With Great Sunset Views